Alternative Glass Box Extensions in London & the UK
If you're looking for a way to modernise your home but aren't convinced that a conservatory or glazed extension is the perfect option, then we might be able to help you out! Our range of aluminium verandas and aluminium pergolas are the perfect alternative glass box extension, allowing you to create a stunning outdoor living area that offers modern designs and incredible performance.
If you'd like to find out more about why a pergola or veranda is the perfect alternative, then keep on reading.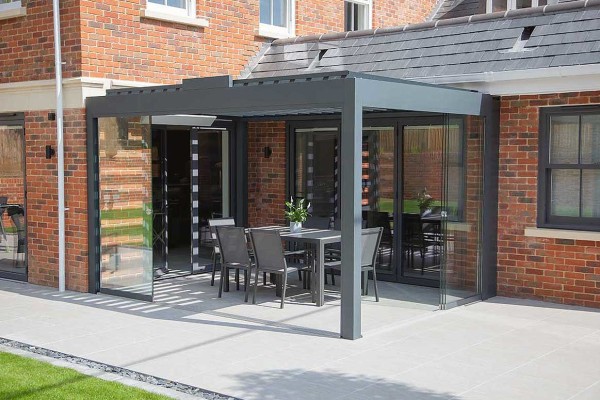 1. Fully Customisable
If you're looking for an alternative glass box extension, then our aluminium pergolas and verandas are perfect for you. The innovative designs are incredibly versatile, giving you an area you can use for a variety of purposes. You also have complete freedom with how the luxury outdoor living space looks. We can provide you with a range of customisable options including LED lights, vertical blinds, glass walls & doors & heatsrips.
The ultra slim sightlines of the aluminium structure will instantly modernise your home and create a stunning new space that will impress all your guests. Available in a range of RAL colours, you can design alternative glass box extensions that are as bold or as subtle as you like.
With Better Outdoors, you can create a glass box extension that lets you seamlessly connect the interiors of your home with your London and UK surroundings. The optional glass walls and doors allow you to enjoy unobstructed views of your exterior surroundings.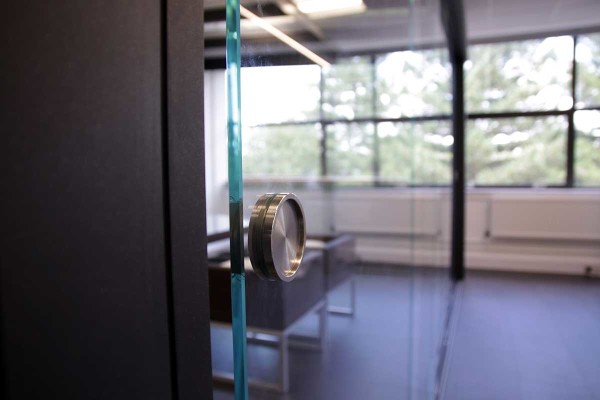 2. Long Lasting Performance
As well as their stunning visuals, our aluminium pergolas and verandas will also provide unrivalled performance that will keep your property in London or the UK performing efficiently year after year. Unlike conservatories and glass extensions, our alternative glass box extensions are manufactured using precision engineered aluminium. This guarantees exceptional standards of security and durability.
If you choose to have glass walls and aluminium bifold doors installed into your new structure, as well as heated glass and heatstrips, then you can also benefit from improved thermal performance. This allows you to create an alternative glass box extension that you can comfortably use throughout the year.
The robust designs will help to retain the warmth for longer, which in turn will reduce the amount of energy you consume and reduce the costs of your heating bills.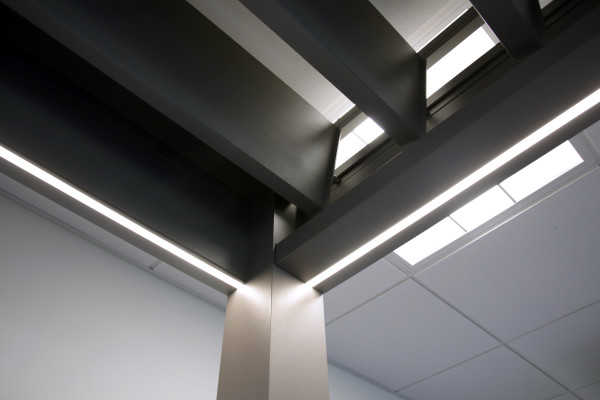 3. Can Be Installed In a Range of Spaces
Worried that our bioclimatic pergolas and aluminium verandas won't fit into your home? You'll be pleased to know that our expert team can help you generate designs that perfectly utilise the space you have available.
Whether you have a great expanse of land or a smaller outdoor garden, we can configure the size and shape of the alternative glass box extension and create a structure that perfectly suits your home.
What's more, is that when the time comes for you to move properties, you can simply take your new outdoor living area with you. It's true! The modern design allows you to take apart the frame and reinstall it into your new garden space.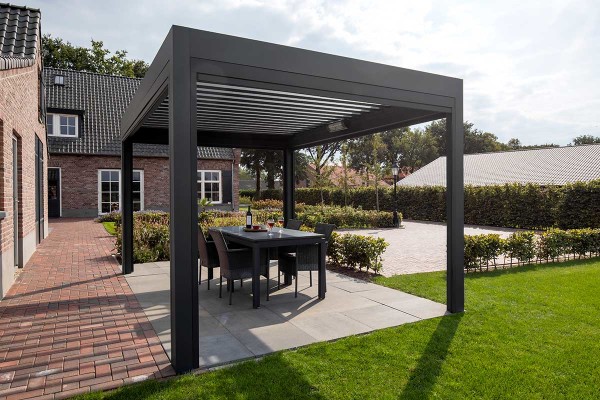 4. Fully Controllable
One of the incredible benefits of our alternative glass box extensions has to offer, is that they can be fully controlled by an app.
The motorised roof blades can be controlled by your phone, allowing you to control the privacy of your outdoor living areas, and prevent adverse weather conditions from affecting your new living area.
As well as this, you can also have LED lighting and vertical blinds incorporated into the design of the aluminium verandas and pergolas.
Both customisable options can be controlled by you. This is an incredibly modern feature that cannot be found with standard conservatories and glazed extensions.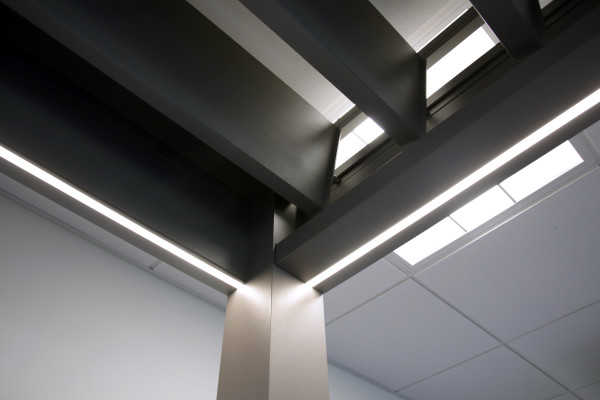 Alternative Glass Box Extensions Prices, London & UK
If you'd like to find out more about our range of glass box alternatives, then please don't hesitate to get in touch with Better Outdoors today. Our range of aluminium verandas and bioclimatic pergolas are the perfect alternative to glazed extensions and conservatory designs.
You can request a free quote today and receive a competitive and bespoke glass extension cost. All you need to do is enter your details into our online engine, and a member of the Better Outdoors team will be in touch with your veranda or pergola price.
If you have any further questions regarding your installation or would like to know more about the products and services we offer, then get in touch today. You can send us your queries via our online form or give us a call on 01923 932 492.