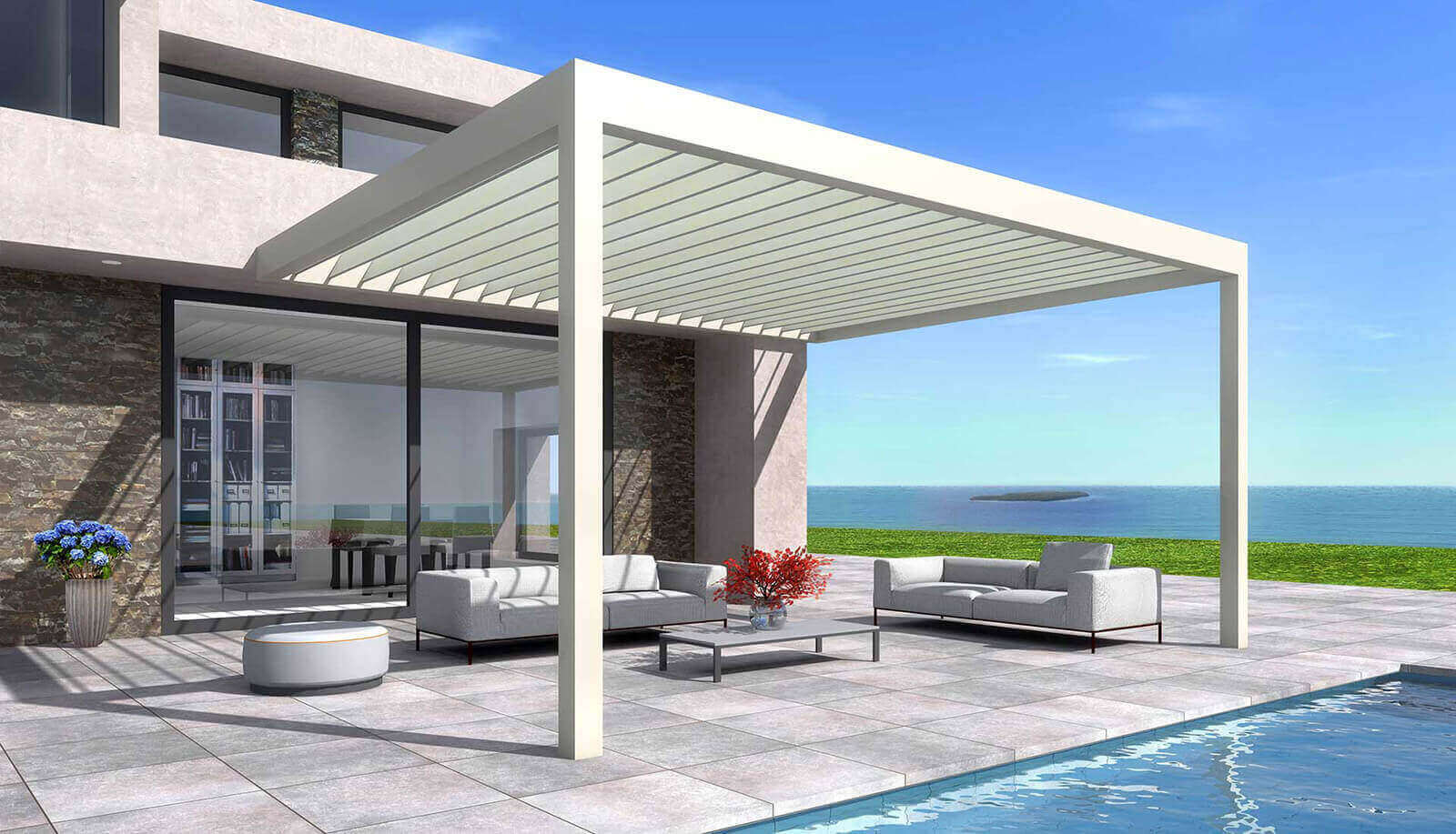 View
Pergolas
Our bioclimatic pergola will redefine the way you think about outdoor living, creating a stunning new space that can either be attached to your home or as a stand alone structure. Our pergolas can be fully customised with the option to install electric heaters, LED lighting, as well as glass walls and doors so you can use your pergola all year round.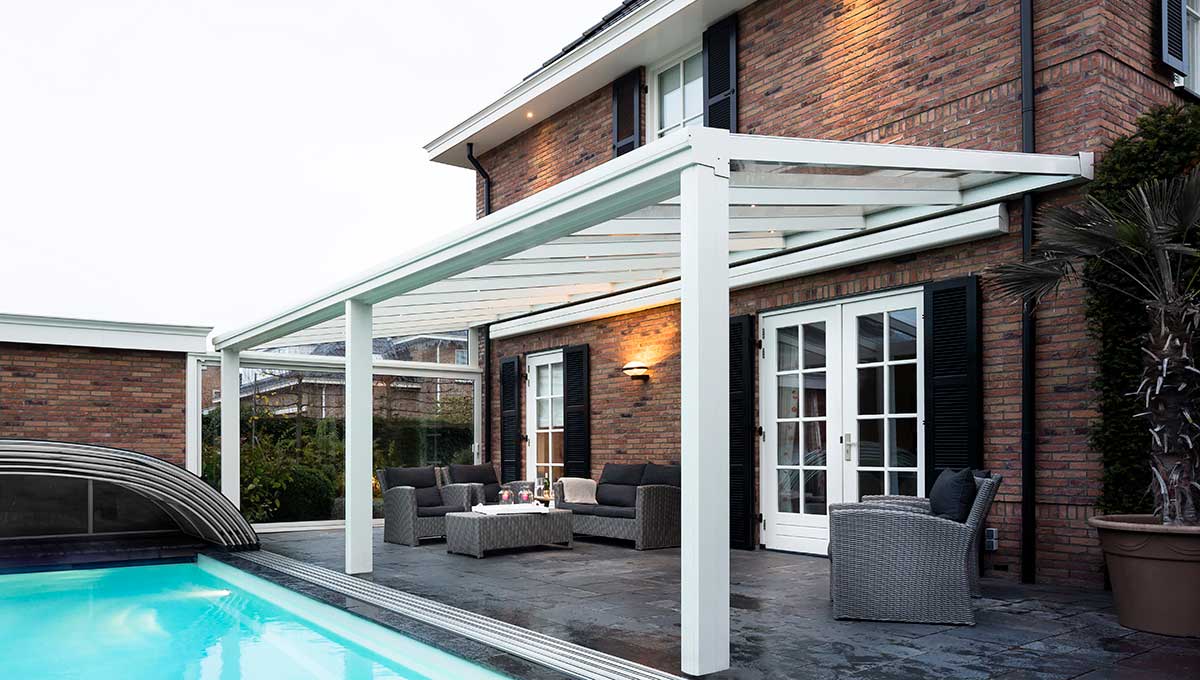 View
Verandas
Our premium-grade aluminium verandas create the perfect way to extend your home and seamlessly blend the interiors of your property with the exterior surroundings. With three different types, each fully customisable to your tastes and needs, our slim and durable verandas are the perfect way to bring a true 'winter garden' to your home.
Welcome to Better Outdoors
We are a nationwide manufacturer of bespoke, luxury outdoor living solutions, including verandas, pergolas, garden rooms and extensions. Our goal is to allow homeowners throughout the UK to enjoy all the benefits of outdoor living and embrace the garden space they have. The specialist designs in our product range offer a modern way to redefine your home and create elegant new living space that makes the best of the British climate, and remains practical all year round.
Why Choose Us?
Leading Range
We offer three distinct styles of veranda: slimline, panoramic and insulated, as well as a high-performance bioclimatic pergola. Each one of these strikingly modern designs has been created with the flexibility to integrate seamlessly into any lifestyle, with heating, shading, privacy and home-automation solutions to ensure you'll want to spend all your free time outdoors.
Tailored Products
To ensure our products are the perfect fit for your lifestyle, we configure and build them to your exact specifications. With the benefit of our experience and design input, you'll be able to make a worthwhile new addition to your home that not only offers the best in form and function, but beautifies and adds value to your property.
Professional Service
The Better Outdoors team are dedicated to offering you a friendly, reliable and efficient service. We'll be on hand to help you get the right product for your needs and bring your vision of outdoor living to life. Why not get in touch with us? We'll be more than happy to talk you through our range of products and bespoke solutions.
Need a Quote?
Get in touch with us today to discover more about our range of products. A member of our friendly team will be happy to discuss your requirements and construct a complete quotation based on your exact specifications.
Request a Quote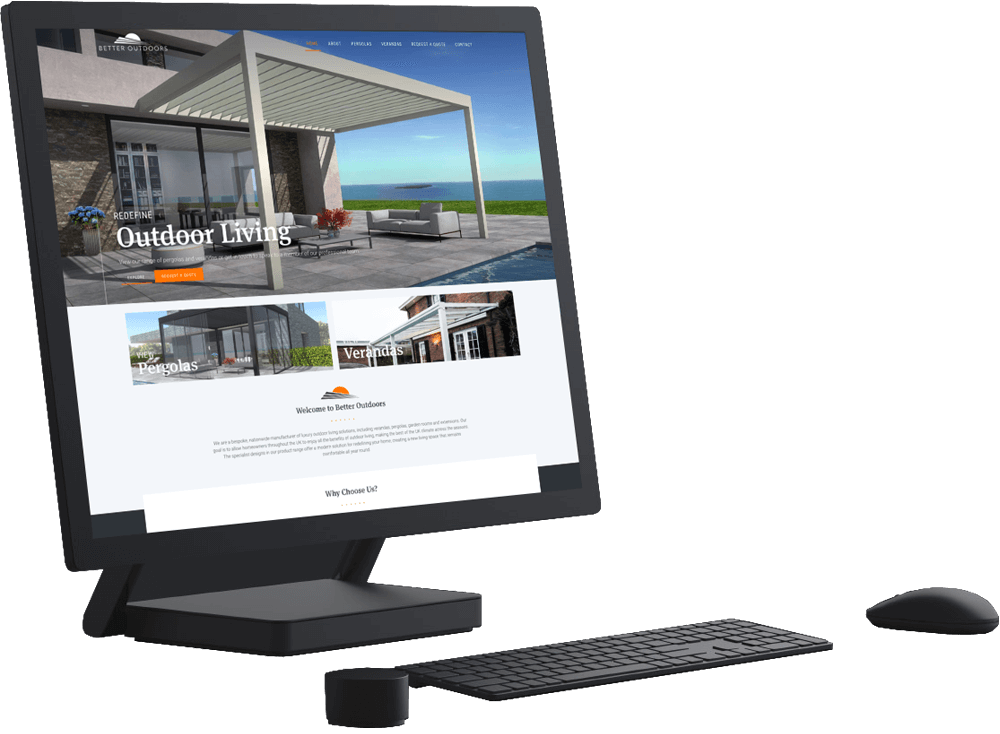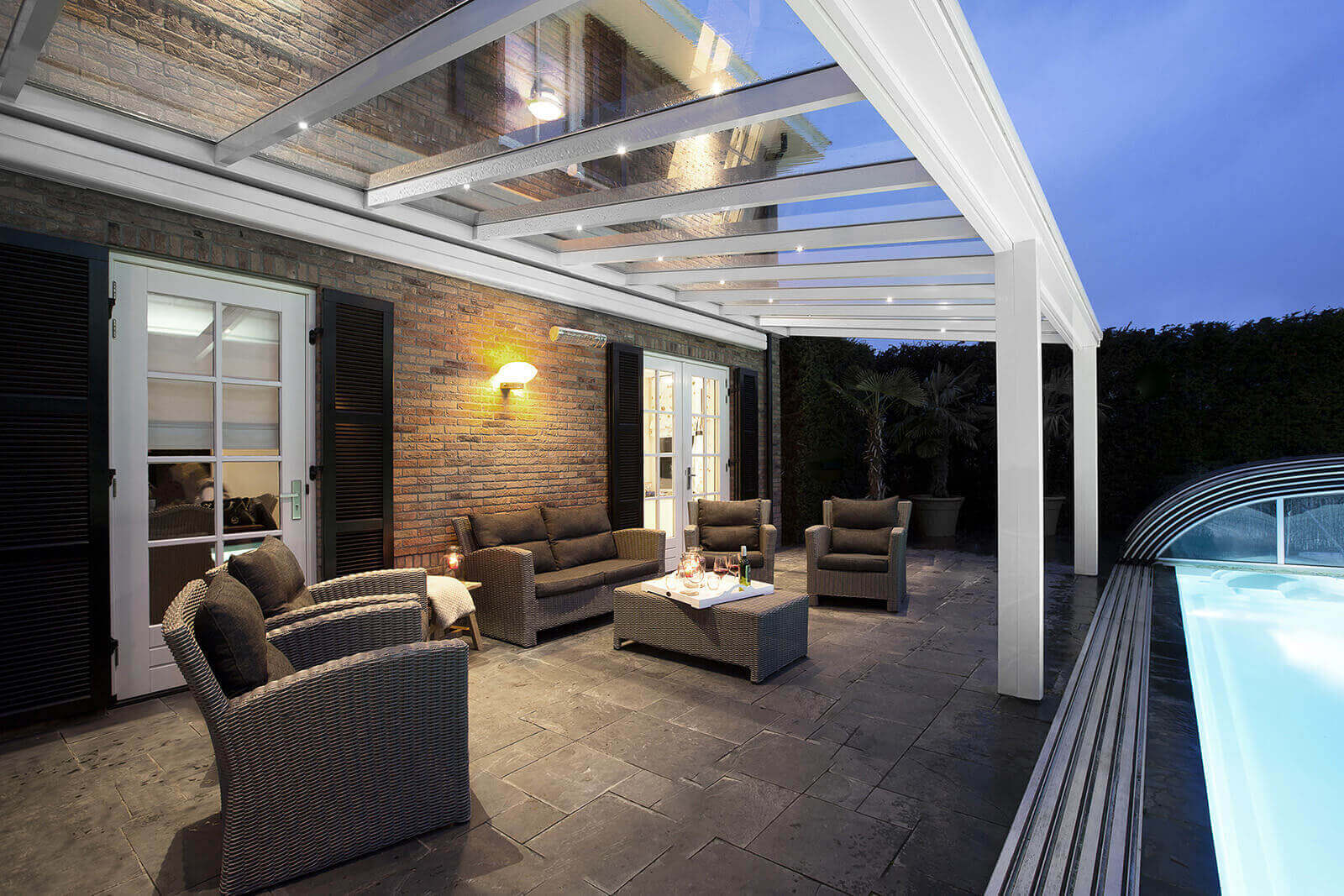 Our mission is to show people they can enjoy the outdoors, in both comfort and luxury.
We create beautiful, practical outdoors spaces that bring the benefits of outdoor living to everyone, the whole year round.