Bioclimatic Pergolas: 6 Creative Pergola Ideas for the Best Use Of Space
Bioclimatic pergolas are a luxury aluminium product that will modernise your home and give you an outdoor living space you can enjoy year after year.
But what can you use your pergola for?
The versatile and practical design gives you endless opportunities as to what you can do with your new garden space.
Create a secret hideaway, a luxurious outdoor spa, or why not transform your outdoor space into a lavish dining area and entertainment hangout?
Read on for 6 ways of using the space your bioclimatic pergolas offers you.
1. Practice Yoga In Style
So, you love to practice yoga but have nowhere within your home that offers the space and tranquillity you desire.Our bioclimatic pergolas will provide you with a space that does not limit you but encourages you.
You can enjoy the tranquillity of your garden scenery and the fresh air which is no doubt going to improve your exercise and mind.
What makes our pergolas perfect for yoga is the louvred roof system which will automatically close when the slightest drop of rain is felt. This means you can continue your yoga without any disruptions.
Why not invite a few friends over for a group yoga session and show off your new outdoor space?
2. The Perfect Relaxation Retreat
Another perfect idea for your bioclimatic pergola space is the idea of an outdoor relaxation retreat that is comfortable during both the summer and winter months.
Add blinds, draping plants and comfortable outdoor (or indoor!) furniture and turn your new outdoor living space into a dreamy destination for family gatherings or romantic hideaways.
Enjoy afternoon tea with friends, or curl up with a good book during the winter months.
If you're after a space to hang out with family, then our pergolas at Better Outdoors will provide the perfect place to play a board game or two all year round.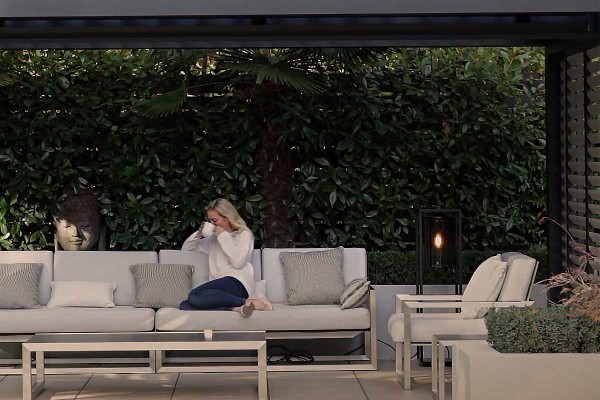 3. A Space to Entertain
Impress your friends and create the perfect party atmosphere with your new garden pergola.
Host summer parties and make your friends and neighbours envious of your new entertainment spot. If your home is fitted with large sliding doors or bi-fold doors, you will be able to open your home up and create a whole new area for entertainment.
These bioclimatic pergolas can also be fitted with a projector and screen, making it the perfect spot to watch sports or films with your friends. Due to the bioclimatic roof system, you can use your BBQ under your structure, or enjoy late nights roasting marshmallows on the fire.
If there's a birthday around the corner, organise a surprise party and fill your pergola space with bottles of champagne, an impressive buffet and collection of decorative balloons.
Nothing is off limits with luxury outdoor living solutions.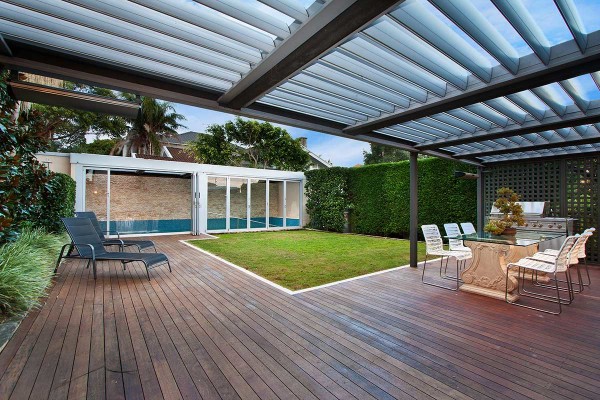 4. A Luxury Dining Space
Dine in style with your new bioclimatic pergola. It has never been easier to appreciate a night with your family and friends whilst enjoying the beautiful sunsets at dinner.
Host a dinner party and impress your friends and family with your new luxury outdoor dining space.
Our pergolas can be fitted with speakers, so you can easily transform your luxury dining space into an entertainment area when your guests are ready to dance.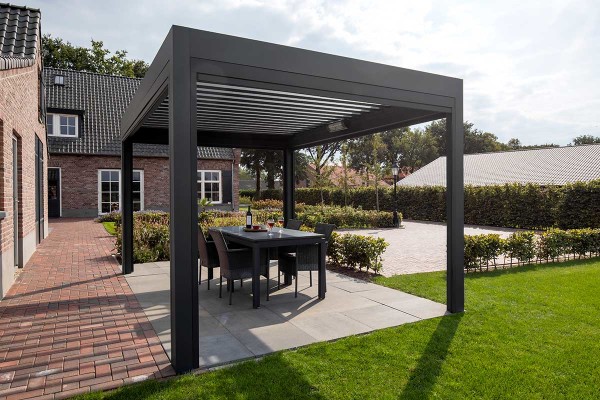 5. An Impressive Outdoor Spa
When life has got too much, and you need a space you can escape to, invite the girls over and turn your new outdoor pergola into a luxury spa.
Sunbathe in style or sit in your hot tub or pool, and watch the world go by knowing that you are living a Better Outdoors lifestyle. It is easy to take yourself away from the hustle and bustle of your busy life and enter a space where you can relax and enjoy the peace and tranquillity your pergola has to offer.
Our aluminium is premium grade and extremely durable. Why not attach a hammock or buy yourself a lounger and enjoy an afternoon nap in the sun?
And when the sun gets too much, the remote-controlled roof blades can offer the shade you need without the worry of long exposure to heavy sunlight.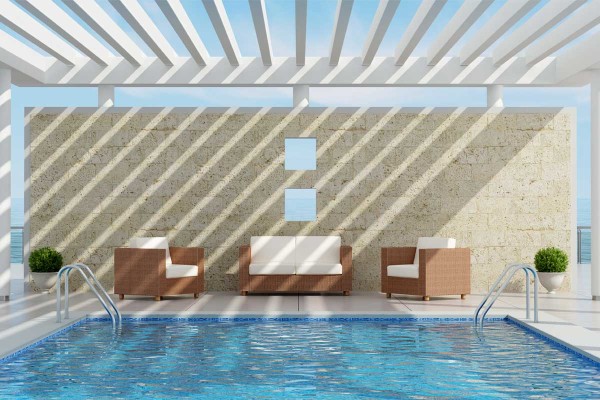 6. A Mystical Garden Hideaway
Turn your new pergola into a unique garden hideaway.
Let the plants grow tall, and the flowers bloom in your new outdoor living space. Let your imagination run wild and visualise yourself lounging in the surroundings of the beautiful Italian countryside.
Our bioclimatic pergolas can be installed to cater for a variety of sizes, giving you all the freedom in the world when it comes to planning your secret garden spot.
Surround your pergola with an array of beautiful flowers, bushes, plants, and draping trees to create a garden space that offers a unique and stunning area you can escape to.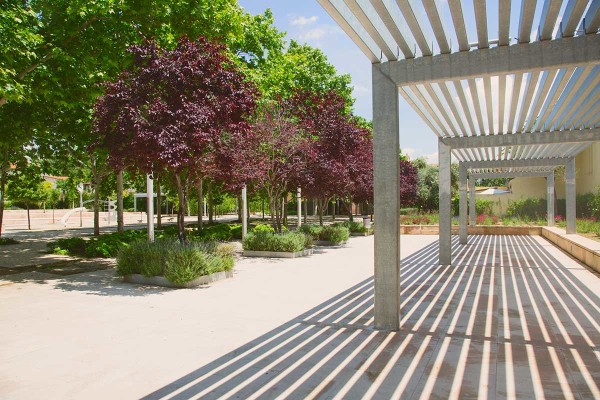 Looking for a bioclimatic pergola in London or the UK?
If you are interested in transforming your outdoor living space with a bioclimatic pergola, then we hope this list has given you some inspiration as to how you can utilise your new outdoor living space.
Contact us today, and we can find you a local installer that will assist you in designing and installing your very own garden bioclimatic pergola. You can request a free quote, including all the additional customisable options, with our pergola and veranda quotation tool.
Give us a call on 01923 932 492 or fill out our online contact form.