Customisable Options for Verandas & Pergolas

We offer our customers a brilliant range of customisable options for both our pergola and veranda systems in London and the UK. We offer you additions that will improve your outdoor living space and create a comfortable environment for you to relax in all year round. Take a look at the fantastic options below and contact the Better Outdoors team today for luxury outdoor living solutions.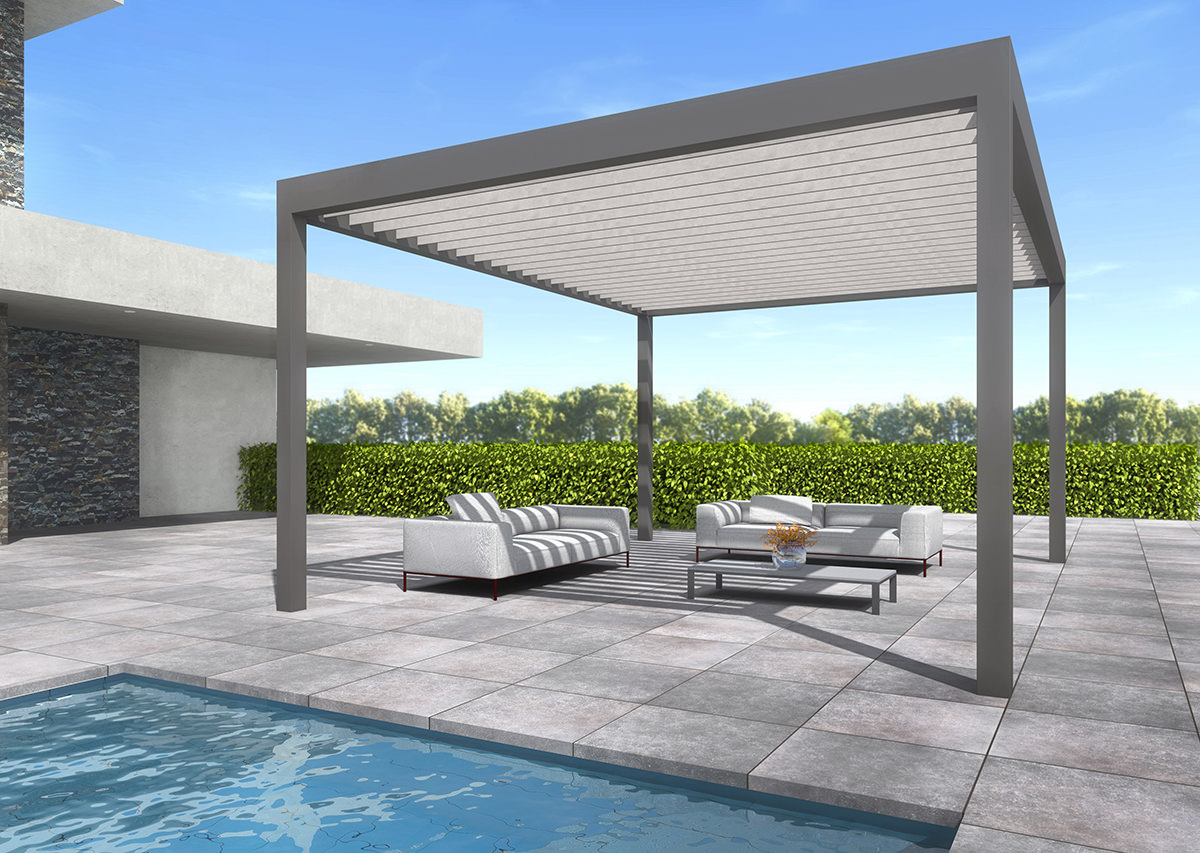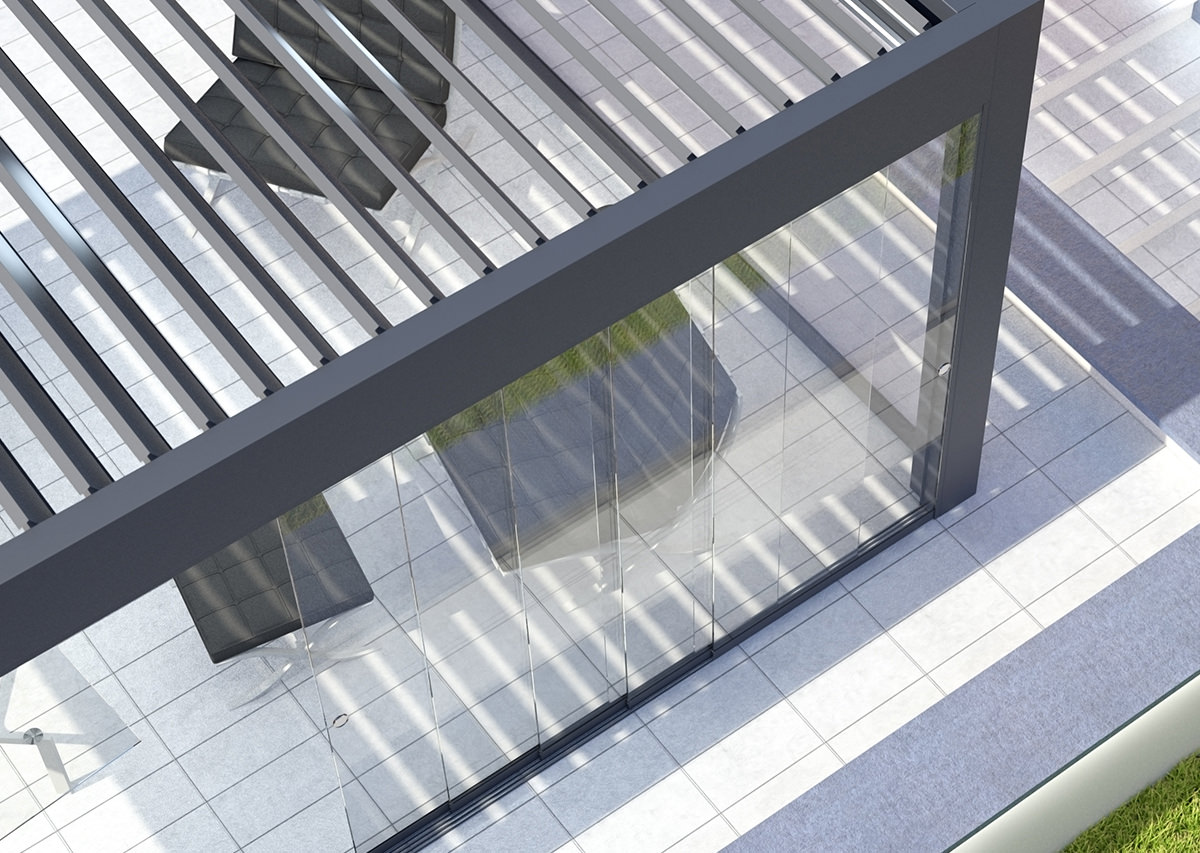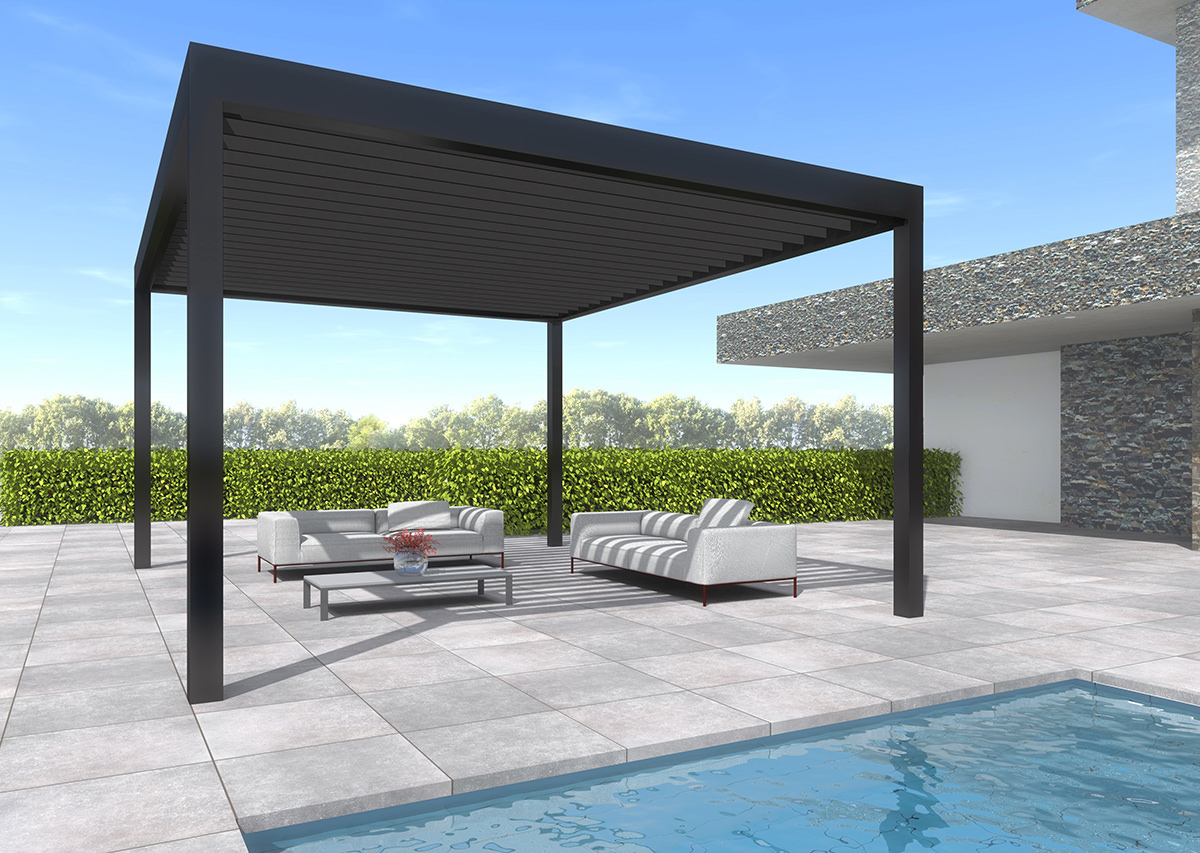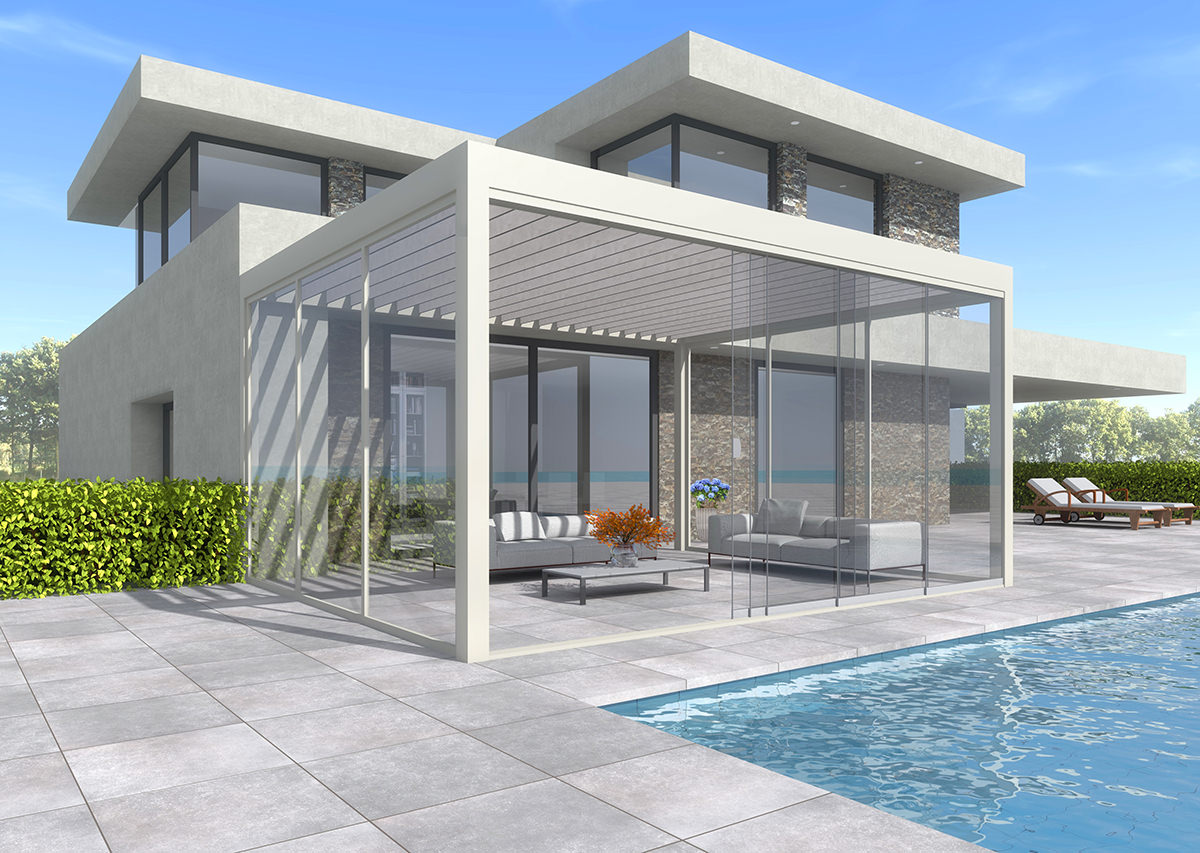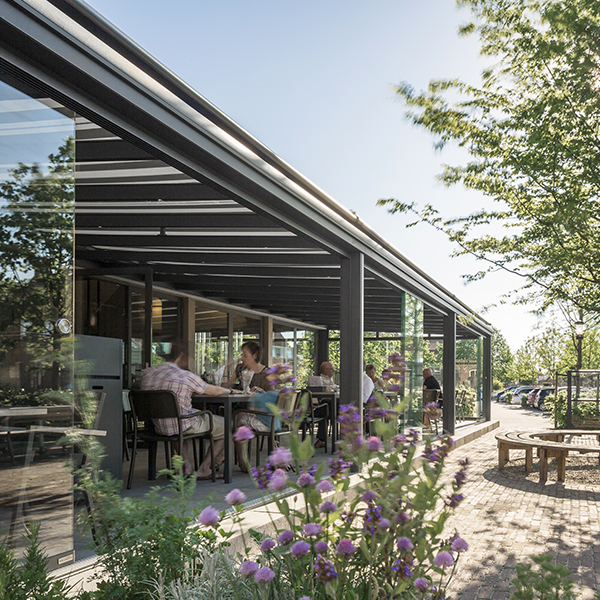 Glass Sliding Doors
Our collection of bioclimatic pergolas and aluminium verandas can be installed with single glazed sliding doors. The sizes of these frameless sliding doors are available in impressive sizes, offering wide and uninterrupted views.
Width: From 2000mm to 6950mm
Height: From 1800mm to 2600mm
By adding our glass sliding doors to your pergola or veranda you will benefit from an enclosed living space with expansive views. The smooth gliding entrance is created with no interlock and multiple tracks which provides you with ease of use and access.
These frameless sliding doors feature 10mm glass with a concealed slimline frame to truly offer you a luxurious and panoramic space.
Glass walls
Introduce glass wall panels into your veranda or pergola to improve the thermal efficiency of your garden room. Our glass walls will create a seamless barrier from the outdoors without compromising your view. The glazed walls that we offer you are available with or without mullions.
To take things even further with our glass walls and roof panels, we can offer you a variety of glazing upgrades.
Heated Glass: Our heated glass options for pergolas and verandas work as an invisible radiator. This means you do not need to worry about interrupting your space with heating but are still able to enjoy a warm outdoor living space.
Electro Chromic Glass: This is another electrical glass product that we can offer you as an alternative to our standard energy efficient glazing. Electrochromic glass will provide solar shading that you can only otherwise get from blinds or curtains.
Liquid Crystal Glass (LCG): This glass option is perfect for enhanced privacy. Our LCG is so easy to operate. At a flick of a switch, you will be able to change your glass wall from transparent to opaque.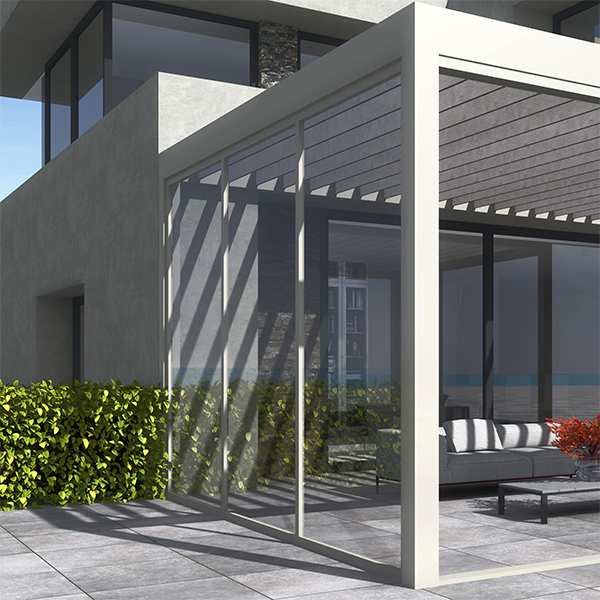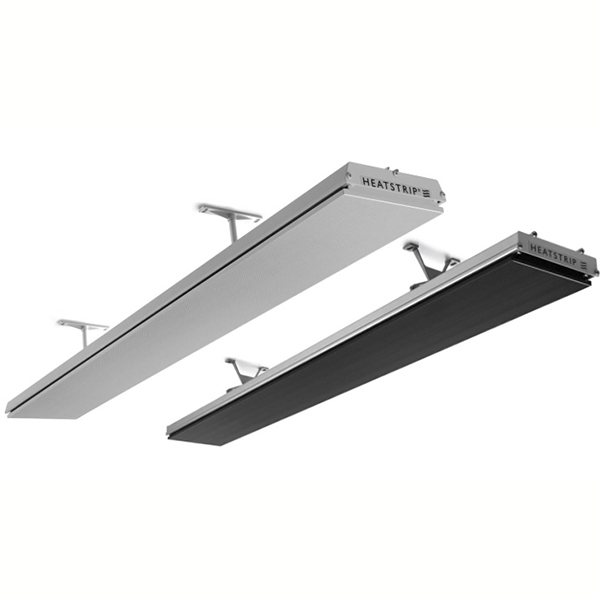 Heat Strips
Despite our bioclimatic pergolas being suitable throughout every season due to the motorised roof blade, you can increase the temperature in the colder months with our modern heat strips.
Our veranda and pergola heat strips are designed and weathersealed for outdoor use. They provide a substantial amount of heat and do not give off an orange glow. The benefits of this are that you will not be heating a surface or a person, but the air in general. This makes our heat strips perfectly suited to open-sided verandas and pergolas in London and the UK.
We offer you heat strips that are available in light and dark finishes to suit the style of your outdoor living space. They are also available in a range of wattages.
LED Strip Lights
Our LED strip lights are subtle but effective. They feature an integrated diffuser for a sharp and modern aesthetic and are also dimmable!
You can choose to have your strip lights integrated into all four beams of your pergola and are available in Warm White, or RGB LED lighting which can be mixed to create any colour. Inject a part of your personality into our verandas and pergolas with LED strip lights.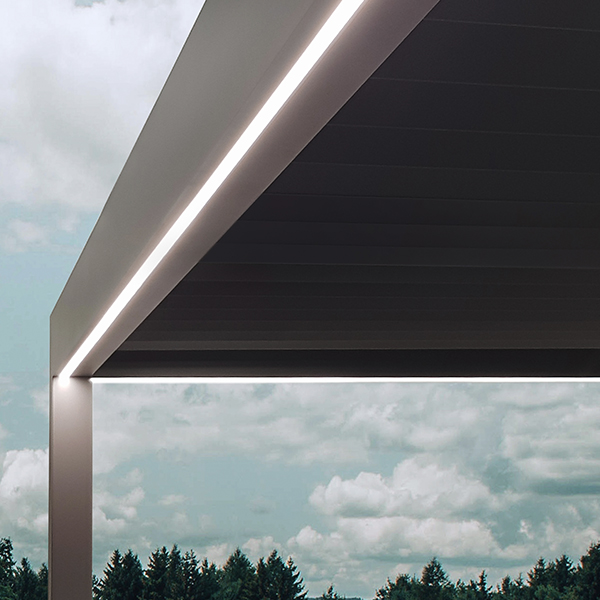 Need a Quote?
Get in touch with us today to discover more about our range of products. A member of our friendly team will be happy to discuss your requirements and construct a complete quotation based on your exact specifications.
Request a Quote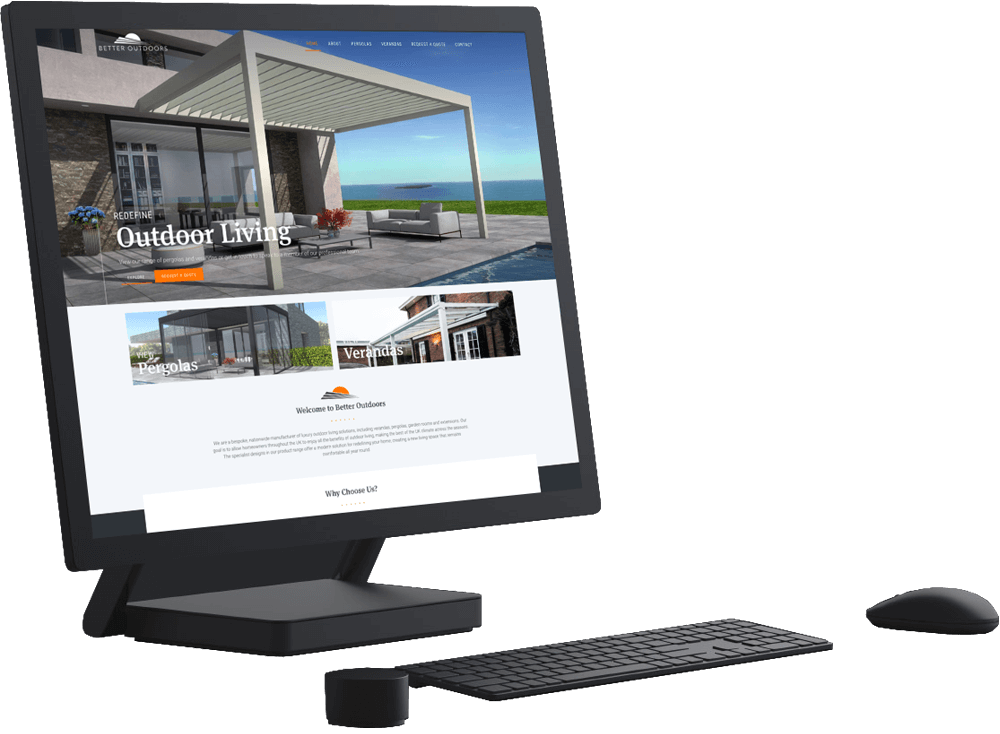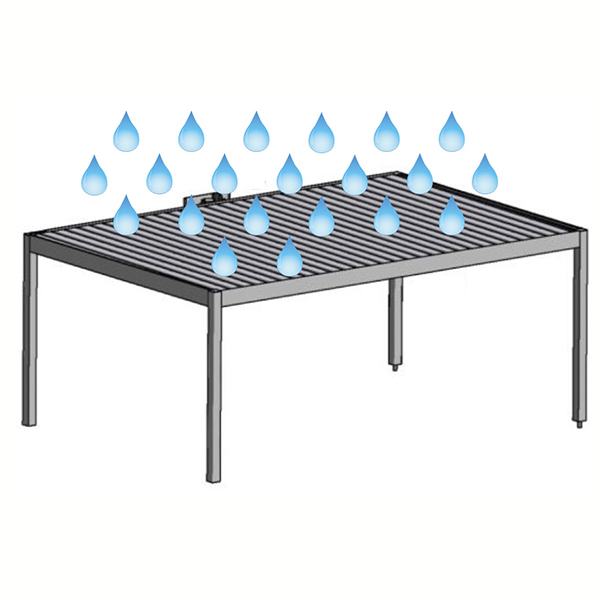 Rain Sensor
Our rain sensors are available with our bioclimatic pergola. A rain sensor will be able to detect rain for you automatically. When rain is detected, the rain sensor will automatically close the motorised roof blades of your pergola.
This means that your furniture, and your guests, can enjoy a luxury outdoor living space even during intermittent showers.
Vertical Blinds
We also offer vertical blinds as a customisable option to make your aluminium pergola or veranda more unique and adaptable to the weather. Our vertical blinds are motorised and work similarly to the roof blades. They are tensioned to withstand high wind pressures and can be integrated with a powder-coating to match your profiles.
Our vertical blinds are operated with a remote control but can also be controlled with a smartphone when installed with our Bluetooth interface.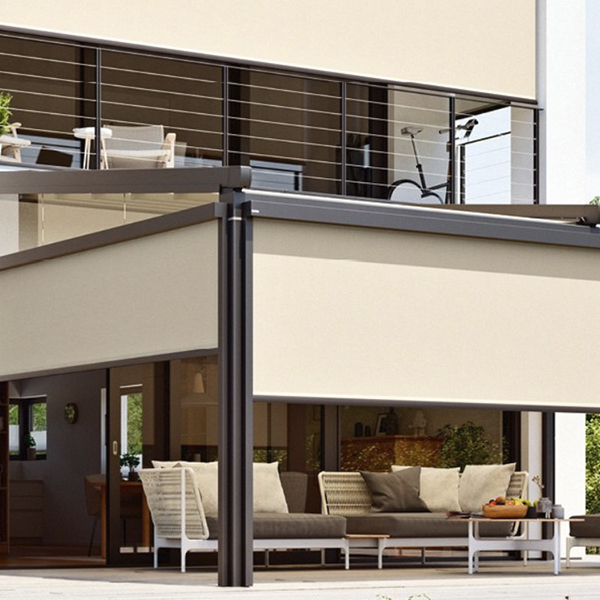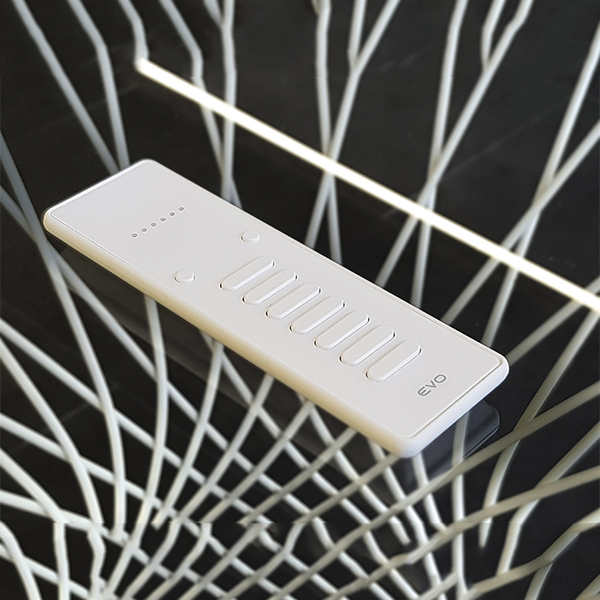 Remote Control
The optional remote control allows you to control your veranda and pergola. This will help operate the roof blades, meaning you can open, close and adjust them from the comfort of your space. It can also be used to control the optional LED strip lightings if you were to choose this as an addition.
Smart Bluetooth Interface
If you are forward thinking and love technology, then you will love the Bluetooth interface that we can offer with your aluminium garden system. By choosing this addition, you will be able to control elements of your pergola or veranda with your smartphone.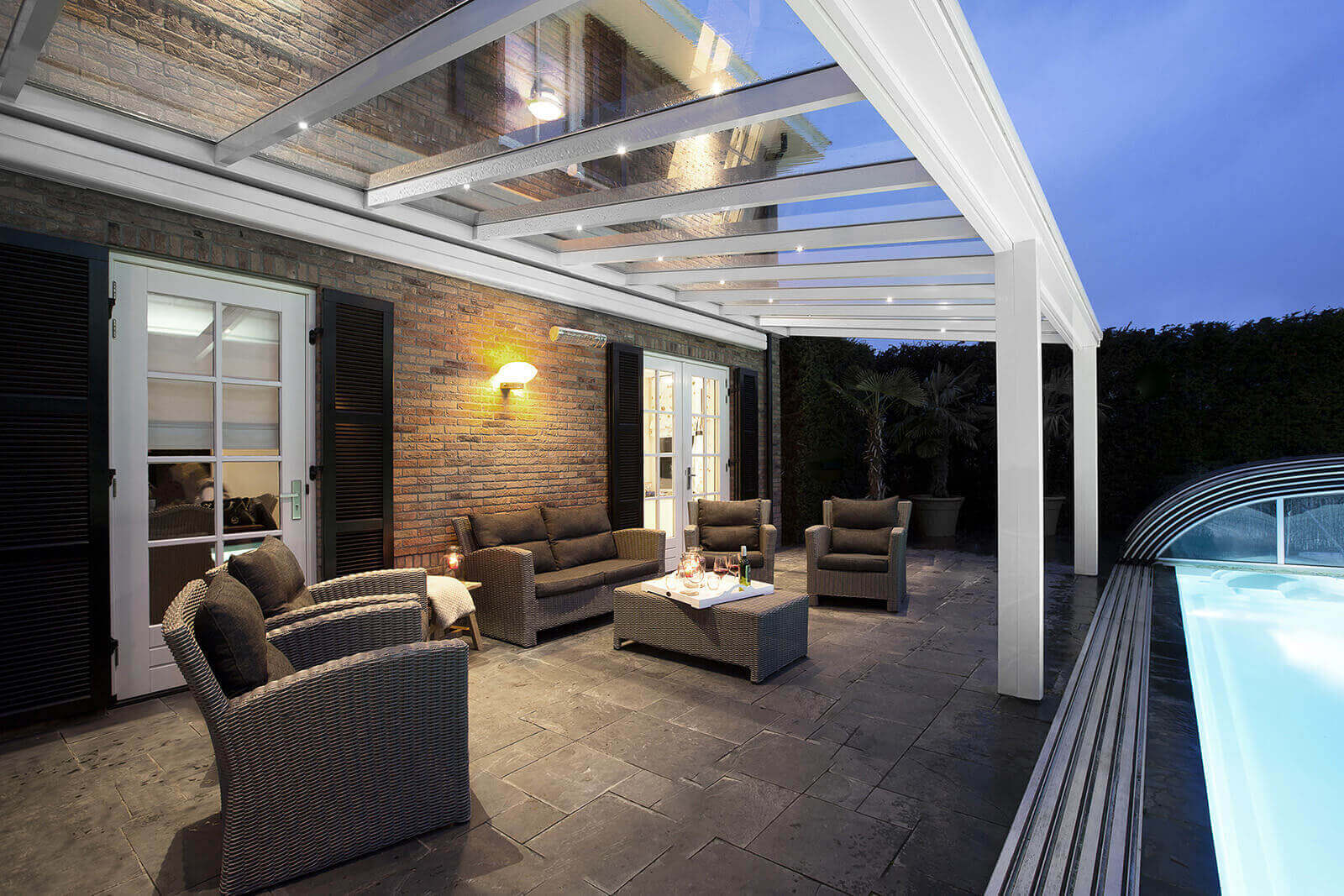 If you are interested in creating a bespoke pergola or aluminium veranda for your project in London & the UK, get in touch today.
You can use our online quote system to request a tailored price which will include any customisable options.