At Better Outdoors, we offer beautiful slimline verandas to Watford residents. The frameless design enables you to take in the sights of your outdoor area without a bulky frame getting in the way. Our slimline verandas will transform your home into a space that can be utilised for many purposes throughout the year. Investing in a slimline veranda will significantly improve the functionality of your Watford home due to its stunning appearance and practical design.
Typically, our slimline verandas are attached to an existing property, allowing you to expand your living space and create an outdoor living area that can be enjoyed throughout the year. We use premium grade aluminium to construct our slimline verandas, a material that is inherently sturdy and secure. This means that you can benefit from a structure that will keep your home protected year after year, and the sturdy frame will also prevent damage. The slimline verandas' modern design allows you to operate the motorised roof blades with a remote control or a smartphone app.
The glazed roof panels and optional sliding doors permit you to design a slimline veranda that can be utilised during the hottest summers and coldest winters. We have an extensive selection of customisable options that will allow you to design a Watford outdoor living area ideally suited to your preferences. To create a room like atmosphere, you can incorporate LED lighting, heat strips, heated glass, glass sliding doors, or bifolding doors into the design of your slimline veranda.
Key Features
Energy Efficient
Our selection of slimline verandas is aesthetically pleasing and provides superior thermal performance. The modern design of our slimline verandas has undergone rigorous testing to ensure that your home is throughly insulated during the winter months. You will see a decrease in the energy you use and a reduction in your future energy bills.
Versatile Design
The polyester coating on our slimline verandas is strong and won't fade. You can choose from 7 standard colours, such as white, black, and grey, as well as matte, metallic, and gloss finishes. If you want a more unique and bold style for your slimline veranda, you can choose from more than 100 RAL colours to make a perfect design for you and your Watford home.
Incredibly Secure
Our slimline verandas make your Watford home look great, and their modern design keeps your home safe year after year. The strong aluminium frame will prevent harsh weather from ruining your outdoor living space and prevent unwanted people from breaking into your home.
Customisable Options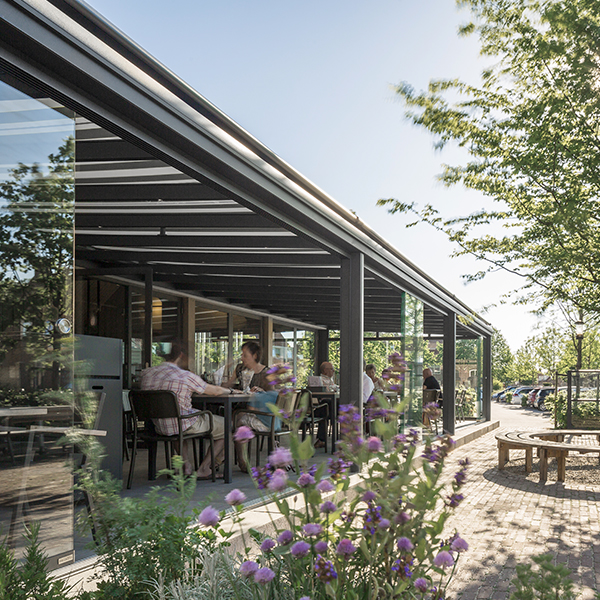 Glass Sliding Doors
Full glass sliding doors that look great and let you open up one or more sides of your veranda or pergola. The slim aluminium frame is powder coated to match your veranda or pergola. There are up to five tracks for clear views. There are also clear weather seals for better airtightness and locking handles for more security.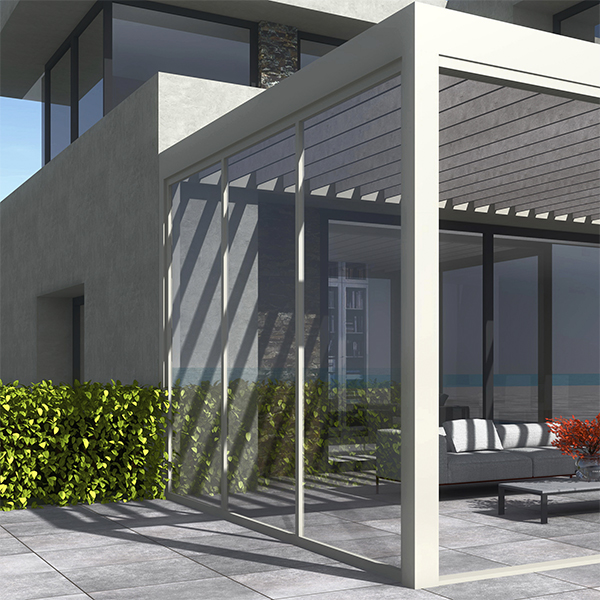 Glass Walls
Glass walls can be used to enclose one or more sides of a veranda or pergola without obstructing the view. Powder coated slim frame to match your veranda or pergola. Available with aluminium mullions for improved airtightness and structural integrity or glass to glass joints for the most straightforward, unobstructed views. Optionally, the glass may be back painted, heated, solar coated, or switchable.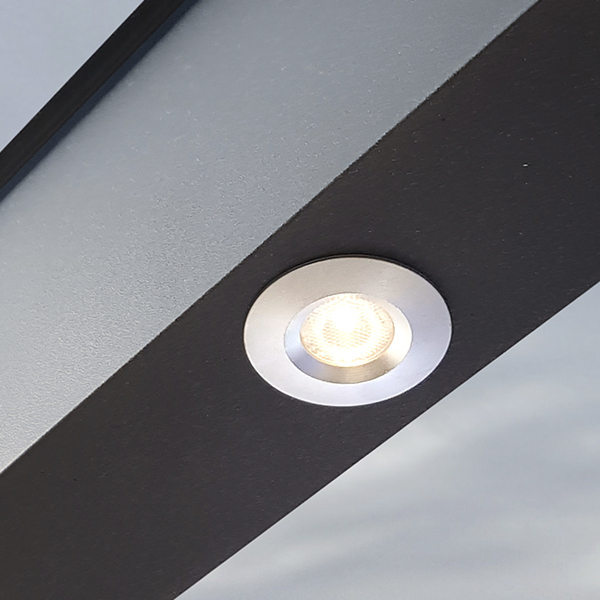 LED Spot Lights
Ultracompact, highly efficient warm white LED downlights can be integrated into groups of up to 12 into the slim rafters of any of our slimline verandas. Optional remote control for operation and dimming or hardwired to a light switch.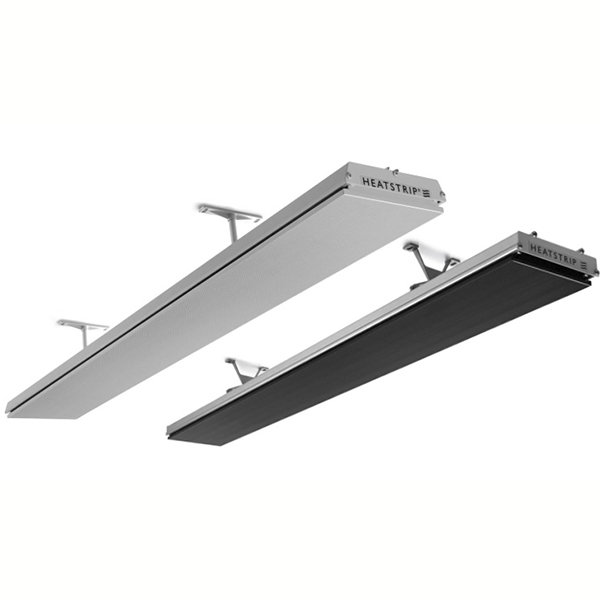 Heatstrips
Outdoor electric strip heaters that are both stylish and weatherproof. Produce a radiant heat with no orange glow that warms people and surfaces as opposed to the air, making them suitable for open sided verandas and pergolas. Available in both light and dark finishes and various wattages to accommodate all requirements.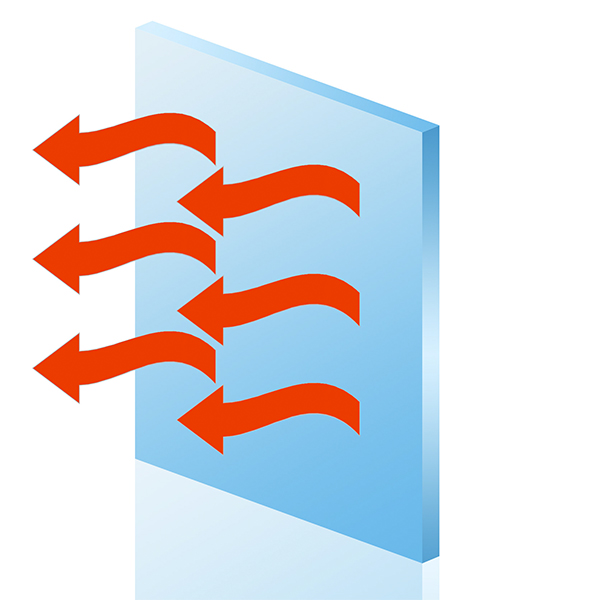 Heated Glass
Glass made with a clear thermal film that turns the whole pane into an electric heater that can be seen through. Effectively heats your garden room and keeps glass walls and roofs clear and free of condensation. A way to heat your home that looks great and is very useful. It can be built into most of our glazed products, and it comes in different wattages that we can help you choose based on things like floor area and how you plan to use it.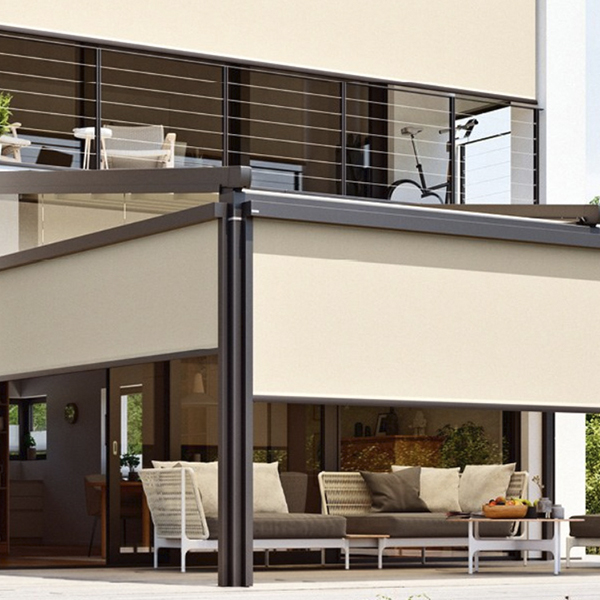 Vertical Blinds
Robust, motorised external blinds from the leading German manufacturer create privacy and shield your garden room from the wind without blocking all light. Blinds are tensioned to withstand high wind pressures, and the wide range of available fabrics is designed with durability in mind. It can be integrated into any of our slimline verandas with their slim casing powder coated to match. Operated by remote control and can also be combined with home automation systems and smartphones with the optional smart module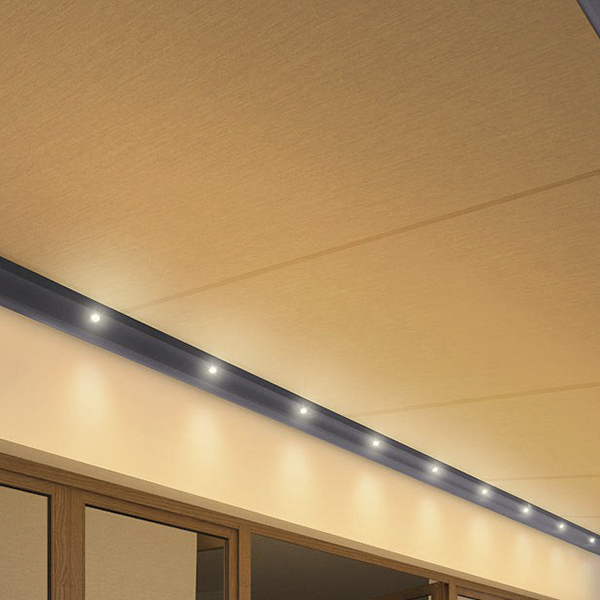 Roof Blinds
Robust, motorised roof blinds from a leading German manufacturer that provide privacy without completely blocking out light. Blinds are tensioned to withstand high wind pressures, and the vast selection of available fabrics is created with durability in mind. Roof blinds can be top mounted or under mounted and integrated into any of our slimline verandas with powder coated casing and tracks. The optional smart module enables integration with home automation systems and smartphones in addition to remote control operation.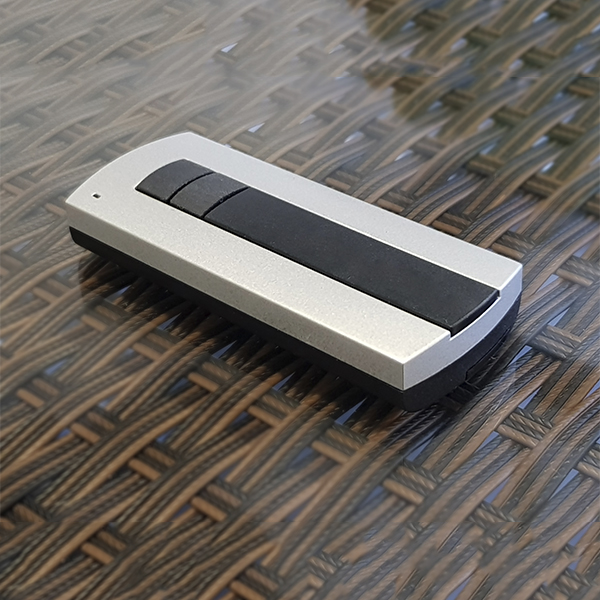 Remote Control
Optional remote for your patio that controls and dims the LED spot lights. Included remote control for your pergola that allows you to open/close/adjust the roof blades, as well as operate and control the optional LED strip lighting if installed.
Colour Options
Our Pergolas and Verandas are available in over 100 different custom RAL colours, as well as the standard colour options.
Please note, colours may appear differently on your particular device screen. Images are for reference only.
Slimline Verandas Prices, Watford
Invest in a brand new slimline veranda if you want to redefine your Watford outdoor living space and modernise your home. You can be sure to find a product that complements your or your client's residence, as we offer a variety of designs. Use our handy online quoting engine to receive a bespoke price for your slimline veranda project.
Alternatively, you may contact a member of our staff who will gladly assist you with your upcoming garden project. Call us at 01923 932 492 or use our online contact form to contact us.