Enjoy Your Home Year Round
The panoramic veranda enables Watford residents to enjoy their garden throughout the year, even in the dead of winter. Our panoramic verandas have unobstructed spans of up to 6 metres, creating a bright, spacious area that provides excellent protection despite being open to the elements. At Better Outdoors, we offer verandas that can accommodate large areas of glass walls and sliding doors and a full selection of patio heaters, privacy blinds, LED spotlights, and automation controls to create an enclosed outdoor living space that can be enjoyed throughout the year.
Our panoramic veranda can provide your Watford home with a contemporary or traditional appearance, depending on the gutter and post profiles. We offer panoramic verandas in various standard and RAL colours, allowing you to create the ideal space for your Watford home, whether modern, period or conventional.
Contact our experienced team today for more information and receive a bespoke quote for panoramic verandas for your home.
Made from Quality Materials
At Better Outdoors, we offer Watford customers panoramic verandas constructed to industry leading durability standards. Our range of panoramic verandas is made from the highest quality aluminium profile. It is then reinforced with a high strength steel beam to ensure it can withstand the strain of providing wide openings.
By installing a panoramic veranda in your Watford home, you'll be able to create an outdoor living area with unparalleled views and a long lifespan. Contact our team today for a free quote!
Key Features
Large Spans
The Panoramic veranda can span up to 6 metres without intermediate posts and more than 10 metres in total width, providing unobstructed views and abundant natural light. This allows for a seamless appearance, allowing Watford homeowners to bring the outdoors inside while keeping the elements at bay. Combine a 6 metre wide opening with 6 metre wide glass sliding doors to create an expansive view that can be appreciated throughout the year.
Customisable Design
At Better Outdoors, we offer versatile customisations with our panoramic veranda range.
You can choose between a rounded post and gutter profile for a subtle, contemporary look or a feature post and Victorian gutter profile for an elegant period look that will complement a traditional garden and rear elevation.
Robust Profile
The expansive construction of the panoramic veranda is made possible by the inherent strength of extruded aluminium, which is both lightweight and durable. When combined with steel reinforcing where necessary, it results in a product that is both slim and incredibly strong. The panoramic veranda is one of our most durable products, with the highest level of structural integrity, allowing it to accommodate openings and dimensions that other systems cannot.
Customisable Options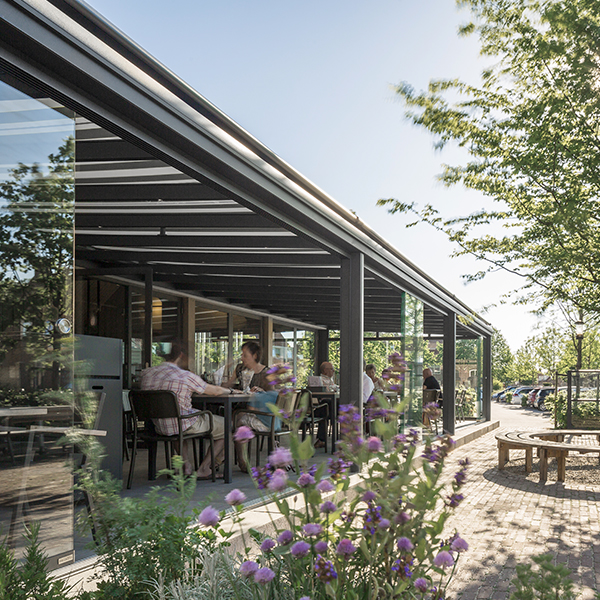 Glass Sliding Doors
You can open one or more sides of your panoramic veranda with our aesthetically pleasing sliding glass door. The slim frame is powder coated to match the colour scheme and is offered with up to five viewing tracks for optimal visibility. Locking handles enhance security, and clear weather seals keep the UK's unpredictable weather outside your extension.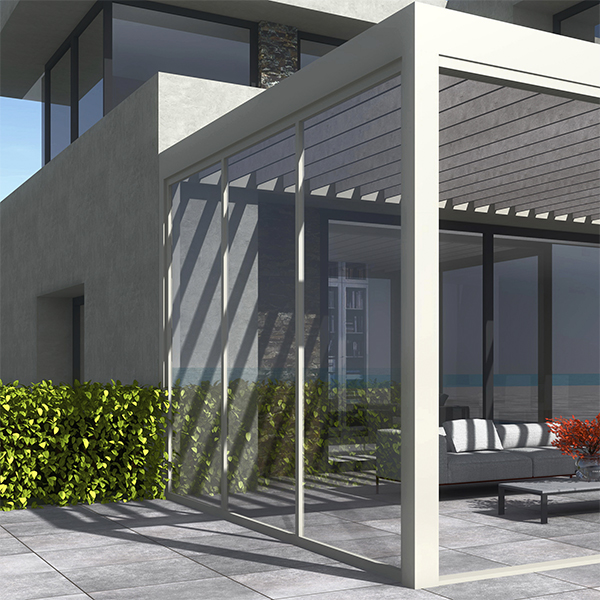 Glass Walls
Glass walls obstruct the view from one or more sides of your panoramic veranda. The slim frame is powder coated to complement the current design. Available with aluminium mullions for improved airtightness and structural integrity or glass to glass joints for the clearest, most unobstructed views. The glass can be back painted, heated, solar coated, or switchable to meet your needs.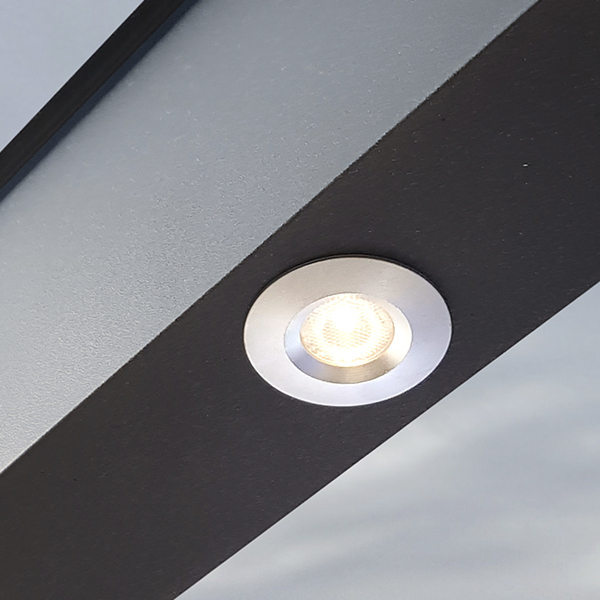 LED Spot Lights
Ultra compact, highly efficient warm white LED downlights can be integrated into groups of up to 12 into the rafters of your panoramic veranda. These can be dimmed and controlled with an optional remote control or a light switch.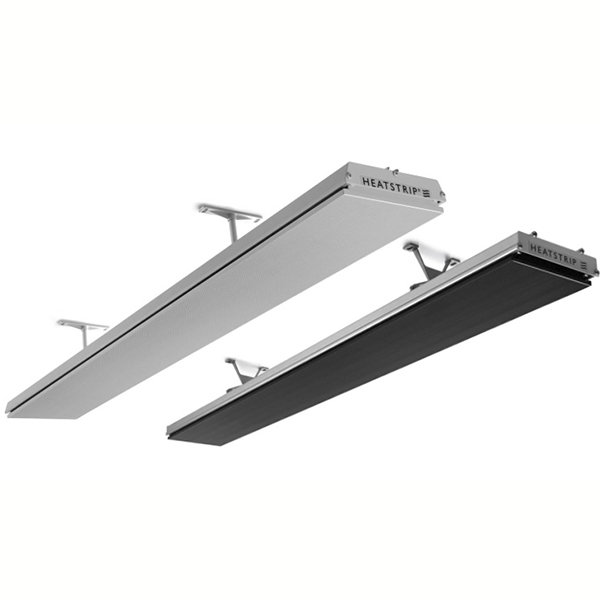 Heatstrips
Modern electric strip heaters are constructed and sealed for outdoor use. It generates radiant heat without any orange glow, heating people and surfaces rather than the air, making it suitable for even open-sided, panoramic verandas. Available in various finishes and wattages to suit all needs, including light and dark.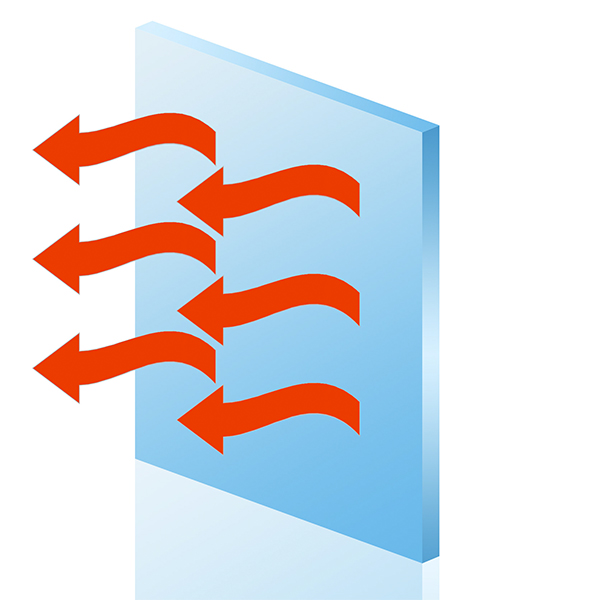 Heated Glass
Our glass is manufactured with a transparent thermal film that transforms the entire pane into an electric heater that is completely transparent. Your panoramic veranda will be heated efficiently, preventing condensation from forming on the glass walls and roof. This beautiful, minimal, and practical heating solution is offered in a variety of wattages to precisely meet your needs.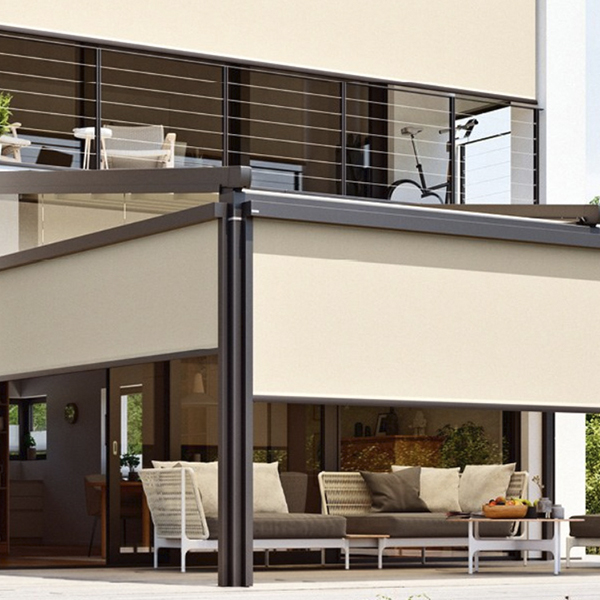 Vertical Blinds
We offer robust, motorised vertical blinds from a leading German manufacturer to provide privacy and wind protection for your panoramic veranda without obstructing all light. Blinds are tensioned to withstand high wind pressures, and the available fabrics are designed for longevity. The optional intelligent module enables remote control operation and integration with home automation systems and smartphones.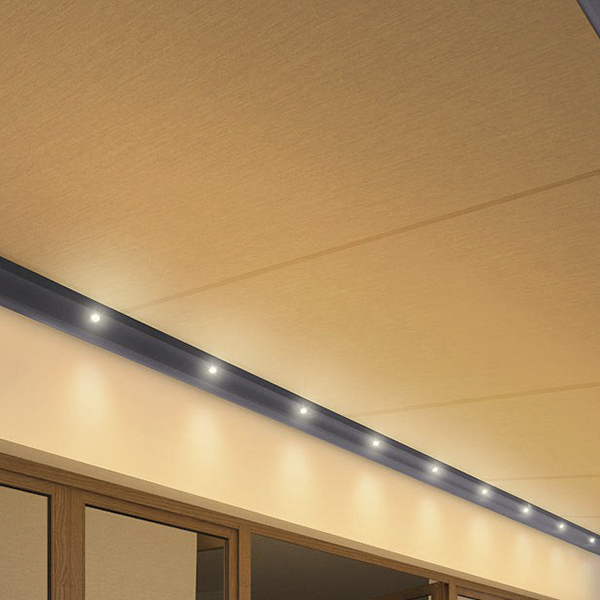 Roof Blinds
Choose our motorised roof blinds if you want to add privacy to your panoramic veranda without blocking all the light. These blinds have been tensioned to withstand strong winds. Available in a variety of fabrics, they can be top mounted or under mounted and integrated into any of our verandas with powder-coated casings and tracks. With the optional smart module, these blinds can be controlled remotely and integrated with home automation systems and smartphones.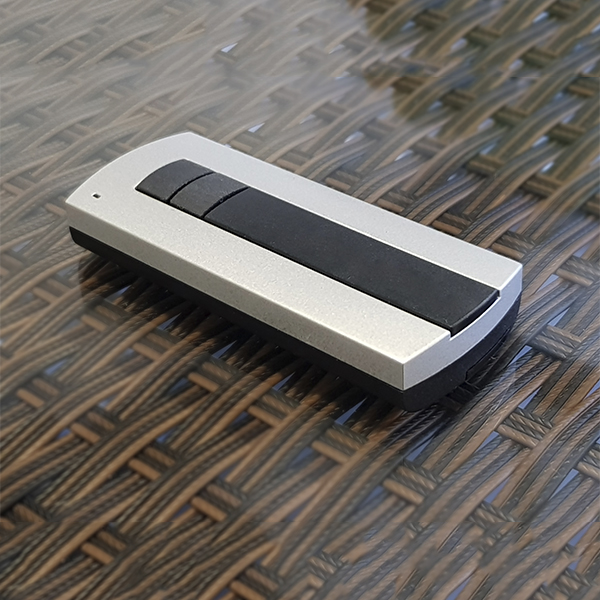 Remote Control
The remote control accessory lets you dim the LED spot lighting on your panoramic veranda.
Colour Options
Our Pergolas and Verandas are available in over 100 different custom RAL colours, as well as the standard colour options.
Please note, colours may appear differently on your particular device screen. Images are for reference only.
Panoramic Verandas Prices, Watford
Our Watford panoramic verandas are priced competitively and incredibly affordable. The contemporary design combines beautiful aesthetics with contemporary functionality. You will invest in a high quality panoramic veranda for your or your client's property through our company.
Use our online quote engine to get a free estimate for a veranda or pergola. Simply enter your information to receive an instant personalised quote.
Alternatively, you may contact our expert team, who will gladly assist you with your project. Call us at 01923 932 492 or submit your inquiries via our online contact form.